Event #3: 20,000 Mystery Bounty
Posted on: March 7, 2023 4:35 pm EST
Mark 'Weazel_1991' Rubbathan wins 20K Mystery Bounty
Mark 'Weazel_1991' Rubbathan
Mark 'Weazel_1991' Rubbathan, winner of Event #3: 20,000 Mystery Bounty for 396,000 plus 10 bounties that totaled 240,000. His grand total winnings from this event amounted to 636,000.
The Brit defeated online legend Wiktor 'Limitless' Malinowski heads up for the win. Malinowski had a 10:1 deficit to make up and started with a double-up but couldn't hold on for the comeback. He took home 268,000 for his deep run.
Rubbathan topped a field of a record-breaking 179 entries and won 396,000 for the bulk of the 1,790,000 prize pool, not including bounties.
A poker Cinderella story for the ages
The ACR Stormer won a 100,000 package here via a competition ran by his sponsor and now goes home with at least 596,000 if you count his guaranteed 200,000 in mystery bounty chips. His largest career live tournament cash before this was just over 10,000.
"It is all completely surreal. I don't know what to say, other than this was a really good time to run better than I've ever run in anything," said Rubbathan. I absolutely sun-ran the final table."
This may have been a freeroll for the streamer to begin with, but now he has a story to tell. On top of that, he still has more events to play.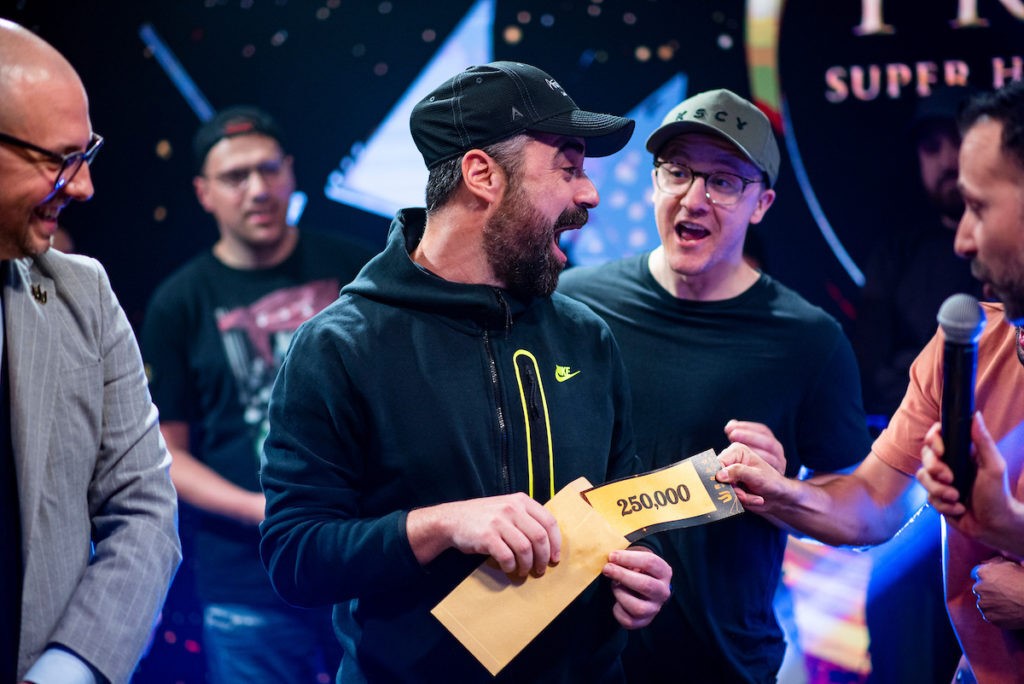 Orpen Kisacikoglu
High roller Orpen Kisacikoglu drew the 250,000 bounty
As a side note, the players with bounties pulled them after the event concluded. Rubbathan had 10 pulls and collected 240,000 which included a 50,000 pull.
The big winner with just one pull and not even a cash in the event was high stakes player Orpen Ksacikoglu. He had one shot at it and plucked the top prize of 250,000.
A tight bubble but a quick drop to the final table
Day 2 started with 30 players but only 27 were slated to make the money. Several players doubled on the bubble, but eventually Mike Takayama got it in with ace-ten suited and couldn't find help against Joao Vieira's pocket kings.
Once in the money, players dropped like flies with everyone on the hunt for those mystery bounty chips to be cashed in after the event was over. The biggest prize was 250,000 with a few 100,000 prizes, some at 50,000. The min bounty was 20,000.
ACR's Monika 'HeyMonia' Zukowicz also won her way to a 100,000 package and booked a min-cash to add to her own bankroll as she was first to go when her pocket tens fell to a bounty hunter's queen-ten.
With two tables left, Rubbathan started paving his path to victory. He picked off some bounty hunters and built a big enough stack to double KO Dan Smith and Roland Rokita with ace queen. That put two bounties in his pocket and he was on his way to the final table as the chip leader.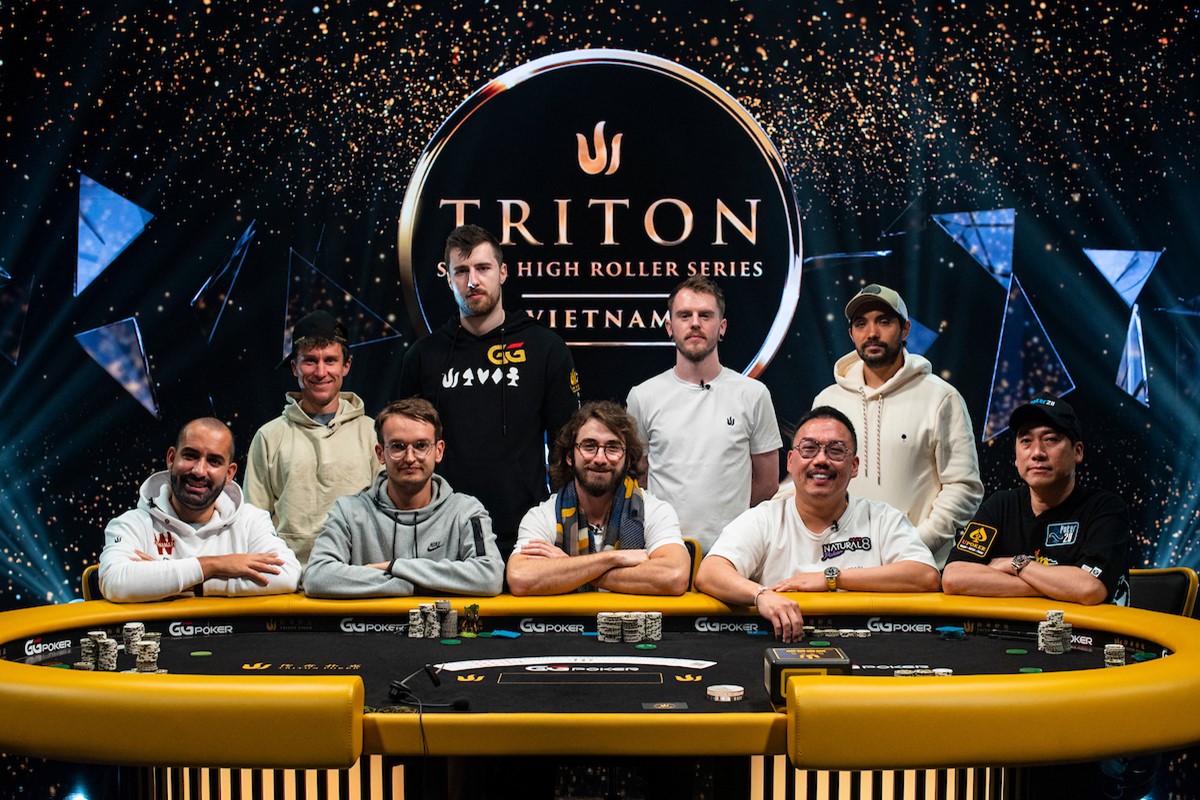 Weazel_1991 goes wire-to-wire on the final table
Rubbathan began the final table with the chip lead and never looked back. He had the moves, the cards and the luck for a dangerous and winning combination.
At first, the final table was stuck at 9 players. Vieira doubled through Kean Wei Tan, and then Tan got into a four way all in with king-ten with basically the worst of it end rivered trip tens to quadruple up.
It was Brazilian Pedro Garagnani who was first to go in 9th after he became short-stacked and called off a jam with king-jack suited. Rubbathan had ace high and sent him packing.
Timothy Adams was next in 8th after he found a nice spot with queen-jack suited but Rubbathan picked up big slick in the blinds and made a boat to continue bulldozing.
Daniel Dvoress doubled through Vieira, who was eventually also dusted by Rubbathan. Vieira had ace-king but the eventual champion flopped two pair and he couldn't recover, sending the Portugese pro out in 7th place.
Start-of-day chip leader Gytis Lazauininkas picked up a suited ace-nine and went with it after an open from Dvoress. Unfortunately for him the Canadian had ace-jack suited and flopped him almost dead in 6th place.
Victor Chong was next to get his stack in the middle, but he managed to dodge the chopping block for now. Dvoress jammed king-nine suited from the cutoff and Chong called off with kings. The flop gave Dvoress a flush draw but Chong held on. "It's never easy!" he smiled.
Shortly after, Tan peeled two nines on the button and slid his stack forward. Rubbathan went bounty hunting again, this time with ace-queen, and Tan was unable to win the flip to settle for 5th place.
Dvoress looked like he was going to spin it up but thanks to some unfortunate timing he jammed his eights into Rubbathan's queens and finished in 4th.
Rubbathan raised with ace king and Chong peeled a strong holding with ace queen three-handed. He jammed it in but saw the bad news, ending this deep run in 3rd with a big smile on his face.
Heads-up play didn't last long and it seemed as though Rubbathan's fate was sealed early in the day.
A complete list of results from this event can be found here.